There are many ways to encourage readers to leave a comment on your article. Besides using Commentluv plugin, you might also want to try to add a Twitter field to comment section. By doing so, you give the opportunity to the readers to promote their twitter.
To add the Twitter field to the comment section of your site, install and activate a plugin called Twitterlink Comments, another plugin by Andy Bailey, the creator of the famous Commentluv and Growmap Anti Spambot plugins.
The plugin is very easy to use. Once activated, you're ready to go. However, there are few options if you'd like to configure the plugin to your liking. Here's an example from Twenty Seventeen theme. It looks nice without any configuration or additional style added.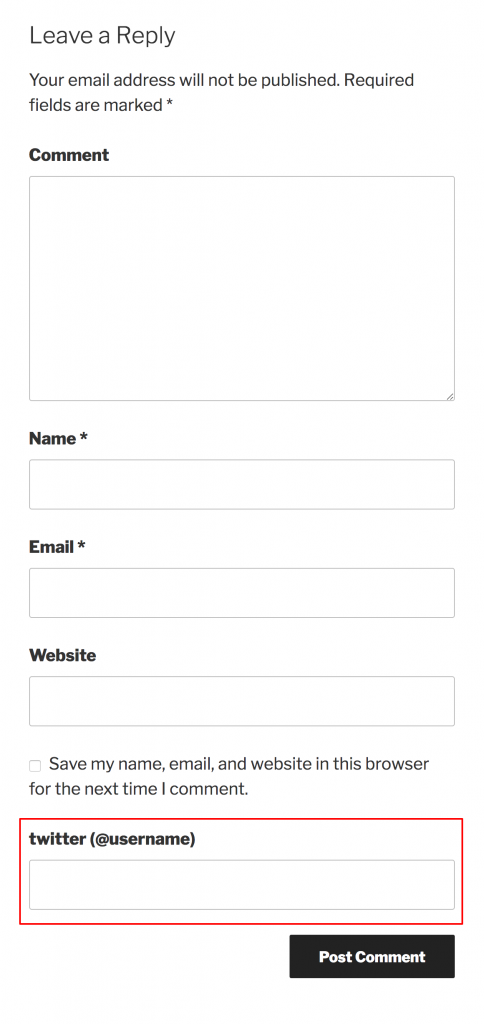 Here's how it looks like when someone leaves a comment with their Twitter username. The Twitter username will be linked to the Twitter profile (this can be configured).
We hope this tutorial will be beneficial to you. If you're looking for a specific WordPress tutorial, feel free to get in touch with us.