In this article, you will find reviewed the most popular 40+ WordPress and related tools and services. We included the best themes and plugins, both free and paid stuff, and services that work exceptionally well with WordPress websites – logo creators, invoicing software, collaboration platforms, and much more.
Start.
From an outsider perspective, a designer's job may seem as easy as pie. Little do they know about the complex analytical processes, countless brainstorming sessions, and numerous tests running behind the development of good design. This lack of understanding often becomes an issue for self-employed designers and creative teams alike. They always have to explain why the work on the project took as much as it did and why clients have to pay the price as it stands.
actiTIME is a great helper in this regard. This intelligent and user-friendly timesheet tool can be applied not only to track billing time and hours spent on different tasks but also to create a detailed work breakdown with the scope management feature.
In actiTIME, you can develop projects and add as many tasks as you wish to them. Then, you may track time for each of these tasks separately for greater process transparency. Besides, you can leave comments for every time tracking entry in the timesheet to clarify what you've accomplished during the day. In this way, you'll get a thorough overview of your progress and all the little components involved in the work on projects, which will explicitly justify both the timelines and the price of your service.
In addition to the above, actiTIME reduces the risk of errors in the process of data collection and streamlines many essential management processes – from billing and invoicing to leave request approval. Thus, it allows managers to get extra time for working on important matters as they won't have to spend hours on solving trivial administrative problems and correcting mistakes. Sign up for a free actiTIME trial and bring your productivity to the next level.
Created in 2014 and having over 14 million users from all over the world, TailorBrands is the leading logo generator.
It is powered by the smartest and most technologically-advanced Ai software on the planet. The software is not using logo templates and it produces gorgeous logo designs, based on what you indicate the software to do.
You start by writing your company / brand name.
Then you will select the industry you are in. It is important to tell the software this information, so it can help you with wonderful logo designs for your niche.
Now you will choose what type of logo you want – Initial, Name, or Icon based.
Right after you will see multiple logo variations.
Choose the one you like and customize it using the TailorBrands studio editor. Change the font style, icomuch more.n, and
Download the unique logo and install it on your website. On this step you will make the payment.
Try TailorBrands, you will never ever use another logo design service.
3. Tatsu Builder – Light Weight Page Builder for WordPress

You don't need to spend lots of money and time to create professional pages for your WordPress website.
Use Tatsu, a lightweight, new, complete, and affordable page builder. With Tatsu you can create fully customized designs from scratch or by personalizing the included premade concepts. No experience or design skills needed.
You will be shocked how easy it is to create awesome pages with Tatsu.
On their website there is a live page where you can see the builder in action. Check it.
4. Total – The Most Complete WordPress theme
Use Total WordPress theme to heavily improve your existing website or to create a new website. This complete package is loaded with tons of stuff that you will love – 40+ premade designs, 80+ builder modules, 500+ styling options, pre-designed post and archive Card templates, a live customizer, 3 premium plugins (Visual Page Builder, Templatera, Slider Revolution) and even more.
Total has everything you need so you can create a super WordPress website.
Get it.
You and your team work remotely and you need a collaboration platform that is simple to use, feature-rich, quick, and easy to learn?
Take a look at Taskade. This awesome platform will help you chat, share files, and get things done faster in less time.
Taskade is different from anything you tried so far. Why? Here are some key aspects:
It is the most customizable collaboration platform.
The interface is super simple to use and intuitive.
You can create as many workspaces as you need, one for each project of yours.
Taskade will help you keep your team tasks, notes, files, and workflows in one place.
It has a free forever plan.
Even more.
Register for the free plan and see how cool it is.
Codester is a huge marketplace filled with tens of thousands WordPress themes, plugin, PHP scripts, app templates, and much more.
For an additional income, sell your stuff via Codester, they don't require exclusivity over your products.
Why spend so much time updating your WordPress website, fixing it, and check it to be sure that everything is alright? You can easily let FixRunner team, experts in WordPress, to do all these things for you so you can focus on getting more projects and being more profitable.
Find out more about FixRunner.
Webdesign Toolbox is the best directory with web tools, everything being handpicked and carefully selected.
There are close to 1,000 web tools in 78 different categories and numbers quickly increase.
Find the right web tool for your project on Webdesign Toolbox.
Mobirise is the most complete website builder in the world, having an excess of 3,600 gorgeous website templates.
Use it to create any kind of website you might need – Personal, business, blog, portfolio, store, agency, creative, etc.
No need to have any experience to create a super website with Mobirise.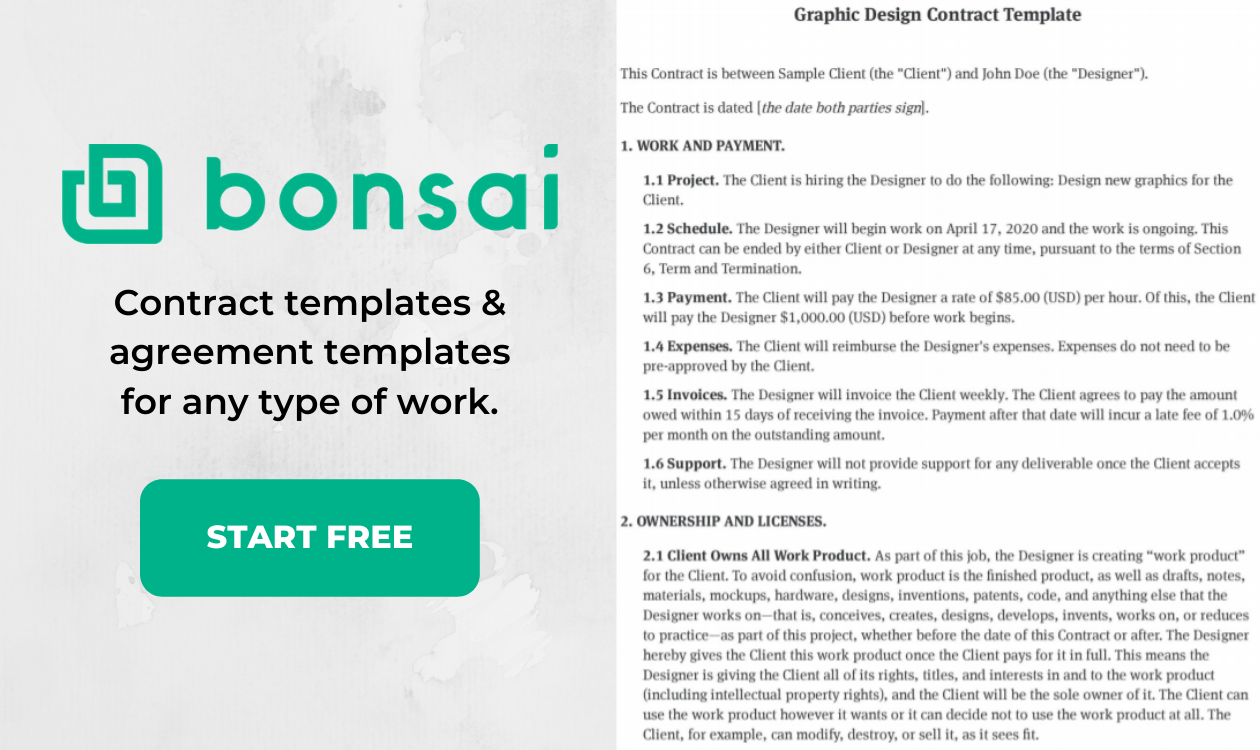 You are a freelancer with tons of projects and you need the best contract template? Bonsai will help you with that, no matter what profession you have – marketer, writer, photographer, web designer, etc.
Use it for free.
WPCustomify is a premium WooCommerce support and maintenance service that will help you with the following:
Installation of WooCommerce.
Fully configuration, no matter how large or complicated is your store.
Will fix any problem or issues that might appear.
Get in touch with them.
Mailmunch is a powerful lead generation & email marketing tool that you can use right away to start increasing your subscriber count.
It comes loaded with captivating landing pages templates and with forms, and it is rich in email marketing features.
Boost your subscribers and send them eye-catching newsletters with Mailmunch.
Uncode is one of the ThemeForest top-sellers WordPress themes with over 75.000 sales that you can use for any kind of website – Personal, blog, agency, creative, business, store, etc.
It has a massive library of 70+ awesome website templates, and tons of wireframe layouts.
Find out more about it.
Looking for the most in-depth tutorials, reviews, and articles about WordPress and other platforms? Find everything you need on CollectiveRay website.
Bonsai will help you create any kind of online contract in just a few minutes. Your document will be legally binding, taking care of your safeness.
Use Bonsai for free.
16. UPQODE – eCommerce Website Development Agency
UPQODE is a web design agency based in Nashville that was rated as the 2nd best web design company by TechReviewer.
The agency is dedicated to mobile responsive website development for businesses of different sizes and markets. However, UPQODE's goals have always remained the same. They aim at making their clients receive a big amount of traffic, leads, and incomes, maximizing profit derived from online success.
For that, they provide several digital marketing services, like conversion optimization, SEO and SMO.
Brizy will help you create stunning websites without skill and effort, being a lightweight, yet complete page builder for WordPress.
Try Brizy, you will love it.
WhatFontIs is the best font identifier, free to use, that will help you identify both free and paid fonts, from any medium – websites, newsletters, emails, and even pictures. Take a photo of the font you like, upload it on WhatFontIs website, follow 3 easy steps and you will find out immediately the name of the font, its price, and where to get it from.
For each identified font, the smart Ai software will show you 60+ free and paid font alternatives.
Identify all the fonts you like and use them on your WordPress website.
All websites that use technical terms should have a glossary of terms. Users love them as they can better understand what you are saying.
Use Heroic Glossary free WordPress plugin to implement a glossary in just a few minutes.
Heroic Table of Contents is a free WordPress plugin that will add tables of contents to your articles, making them much more engaging and converting.
Use it for free.
Why use complicated analytics interfaces when you can use FoxMetrics.
You will love it from the first use. All the useful information is presented in an easy to digest interface, helping you take the right marketing decisions right away.
Start a free trial and see how it works.
Validating emails is a must for any website that has a form, to prevent spam. Validating emails at the source is the ideal way to avoid frustration and any wastage of resources spent on bad emails. Antideo email checker plugin is the easy and cost-efficient way to validate emails in real time on your WordPress forms. Features include syntax check, disposable email check, mx records check, free and generic email check and many more.
When it tackles small business website creation, you won't find a simpler solution than uKit. This drag-and-drop website builder was specially created with the needs and requirements of non-techies in mind. The platform delivers access to hundreds of customizable responsive templates along with advanced design customization tools used to give them exclusive performance.
Schema markups make website rank higher and get more traffic.
If your WordPress website doesn't use them, great news. You can easily add them using the Schema Pro plugin and increase your website stats.
Rank Math is among the few efficient WordPress SEO plugins on the market. It will make your website rank higher and get more traffic.
Give a try, it is free to use.
Don't have time to create a web form only our own? Then using stepFORM will definitely be a perfect idea. This is the automated service, which focuses exclusively on the development of online surveys, contacts forms and quizzes. No special effort and skills are required to work with the system – just pick a template and follow the guidelines it generates by default to help you get started with your project.
pCloudy is a mobile app testing service that you can use anytime and anywhere. It is a super advanced software that you can use for all kind of tests.
Find out more about it by starting a free trial.
The reasons to move from Wix to WordPress may be numerous, but there is a great opportunity to simplify the process by hiring Wix2WP.Pro. This is the all-in-one website migration service, which can help you successfully switch from the website builder to CMS with no special coding awareness and web design proficiency required. This is a real highlight of the platform that speaks in favor of its professionalism.
No matter in which format you designed your website, Fantastech will quickly convert it to WordPress. They did it thousands of times in the last 8 years.
Get a quick free quote.
48HoursLogo will help you launch your own logo design contest (it costs only $29) in which talents from all over the world compete for your prize (minimum is $99).
You will be amazed what cool logos are being created.
Take a look.
The next best-selling WordPress theme 2020 I present today is FC United. 10 skins for all sorts of websites, 9+ blog variations, 7 headers, WooCommerce pages, and tons of pre-made blocks is what you get with this huge template for football/soccer fans! With the compatible SportsPress plugin, you can turn your WordPress blog into a fully-functional club, league or team website. FC United template is 100% optimized for responsiveness, performance and SEO. With it, you can display fixtures, match results, automatic standings, individual player profiles, and more. Last but not least, this template has 2 versions – Light and Dark – as well as intuitive color options to make it your own. Use Elementor builder and 50+ presets to unleash your creativity to the fullest!
Jacqueline template is one of the best WordPress templates fit for SPA, massage and beauty businesses. With 6 skins and hundreds of ready-made content blocks, Jacqueline is a robust template to create a high-converting and SEO-optimized website without losing sleep over it. Jacqueline theme is extremely flexible and versatile. It offers you all the niche functionality you need, including Bookly Appointment Booking and Events Calendar plugins. What's more, Jacqueline is compatible with WPBakery and Elementor builders for trouble-free visual editing. In case you want to sell any beauty & healthcare products online, Jacqueline template comes along with WooCommerce support and a set of impressive e-commerce page templates.
Use RumbleTalk to quickly add a moderated chat on your website and engage your audience.
Your stats will quickly increase with this free, yet smart solution.
Get your free plan today.
Fotor is a popular and complete online graphic editor which also created some super Facebook post templates. You won't spend more than a few minutes to fully customize them.
Use them to engage your audience.
Consider using the Impacto Patronus WordPress theme as a rock solid foundation for a non-profit organization or social activism related website. It will also work well for all types of healthcare projects. The theme is quick and easy to adjust according to your needs by means of the Elementor page builder and its intuitive drag-and-drop dashboard. The theme is optimized to adjust flawlessly to all devices and web browsing applications. It features the ThemeREX framework at its core.  You may feel free to choose from 8 ready-to-go homepage demos to bring the desired style to your website's front page.
Website transfer won't be complicated any longer as SiteBuilders.Pro experts are always ready to help you with your project migration. The service deals with all types of websites, offering a broad spectrum of services. What they are ready to offer is manual website migration approach, fixed transfer cost, 100% design replication, blog posts and web store migration as well as preservation of current SEO positions of your project.
Controlio will help you heavily increase productivity and security in your company, being a super popular PC monitoring software.
It is easy to install and configure, and it is non-invasive.
See how it works.
When you face the need to pick the best web design tool for your project development, SuperbWebsiteBuilders.com is the solution to go for. The website encompasses dozens of credible and informative reviews of popular website builders, CMS and hosting providers. This lets you pick the platform to start a project of any complexity level, be it a business website, a blog, a portfolio, a landing page or even a web store.
Do you know that Facebook quizzes drive huge amounts of traffic? That is why the internet is full of them. Even so, people love to complete and share the results of the quizzes.
Use Opinion Stage to create for free some very cool Facebook quizzes. You will be amazed the traffic it creates.
Abstract is a popular IP geolocation API that is used by half the planet.
Get your free API key now.
Content Snare is the smartest software that you can use to automatically collect content. Stop losing your precious time for this task and let an AI software do it in your place.
You will not spend more than a few minutes configuring Content Snare.
Start a free trial and see how it works.
With Ozeum, you will be able to kickstart your museum or art center website in no time! It will be also interesting to those seeking to build an art-related blog or an online store that sells art pieces. Fully-responsive and Retina-ready, it will look and perform flawlessly on all devices and screen resolutions. A complete WooCommerce package also provides you with a fully-fledged online store to work with, and an impressive premium plugins bundle extends Ozeum's functionality to a level never seen before. Easy to install and work with, this template will be the perfect choice for both web development gurus and beginners!
This plugin is a highly acclaimed one by Wodpress professionals, mainly due to its rich functionalities as well as path-breaking UX. It is used to add discounts in bulk to your Woocommerce store based on the various rules you can set. The free version of the Woocommerce Dynamic Pricing plugin comes with a great UX based interface and features like adding discounts based on many rules. The pro version comes with the option to set even advanced rules like adding discount timer, applying discount for 'nth product, set weekend discounts, etc.
Conclusions
Pick the theme you like most and let Goodie experts fully customize it and add landing pages that convert with ease.
Make your WordPress website great again.