For the last two weeks, we organized another giveaway from 7Theme for our beloved readers. Thanks everyone for your support!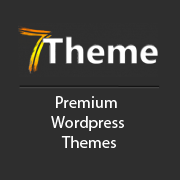 Thanks to our generous sponsor, 7Theme for sponsoring these great prizes – 3 Premium WordPress Themes. We're pretty sure lots of you guys want to be one of the winners.
The winners were chosen randomly, thanks to the help of Rafflecopter. If you never heard of Rafflecopter, it's such a great application to organize a giveaway in your website. So far, we've used it 4 times and really like it. So, here are the winners:
Congratulations to the winners and thank you everyone for participating. Each of the winner will get a premium WordPress theme of their choice,
Here's another good news. We already got a sponsor for our upcoming giveaway that will be launched within the next 2 weeks. If you do not want to miss it, make sure to subscribe to our latest article via RSS.