Before migrating to WordPress about 3 years ago, I used Blogspot to host my personal blog. About a year after using Blogspot, I decided to migrate to WordPress and I think that was one of the best decisions I ever made.
While WordPress has Tags and Categories to help you manage your posts, Blogspot has only Labels. After migrating from Blogspot to WordPress, I noticed that all Labels were converted to Tags.
To convert Tags to Categories or vice versa, simply install and activate Taxonomy Converter plugin.
Once you've activated the plugin, go to Tools > Import > Taxonomy Converter.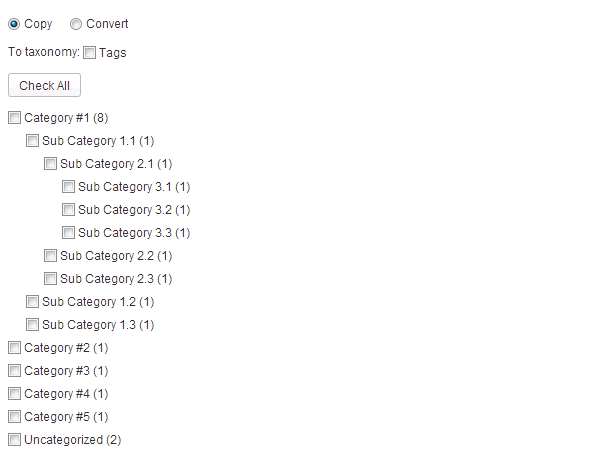 Then, you'll be able to duplicate or convert existing categories to tags. If you want to convert Tags to Categories, open the next tab (the tab isn't so obvious but you'll see it at the very top of the settings page).
I hope this tutorial helped you to converted existing tags to taxonomies or vice versa. Feel free to drop your comment below if you've any inquiry.