WordPress is flexible enough as it allows you to schedule a post to a later date. In this article of WordPress101 series, I'm going to show you how to schedule a post to any date. Before this, I also have shown you how to create a password protected post in WordPress, make sure you read that if you haven't.
Schedule a Post in WordPress
1. Finish your article.
2. On the top right of your dashboard, click on the Edit link beside the Publish status.
3. Change the date to any specific date in future.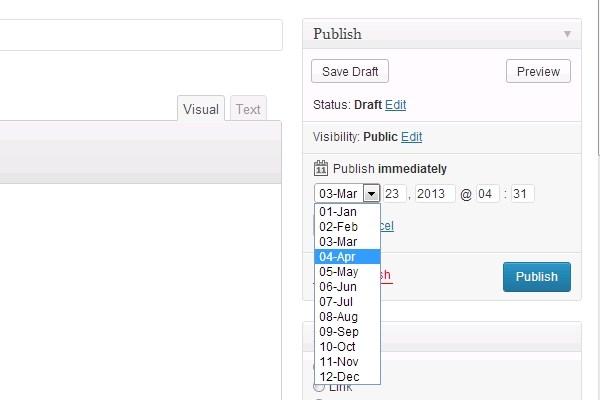 4. Hit the Publish button.
You're done and this is one the reasons why WordPress is awesome. This is just another simple tutorial to show you how to use the basic feature of WordPress and I hope you find it useful.