Ever wanted to create a private WordPress Multisite network among your friends, family or co-workers?
If you're using WordPress Multisite and want to create a secret network, there's a plugin called More Privacy Options.
By installing the plugin, anyone who try to access one of the blogs in your network will be redirected to the login page: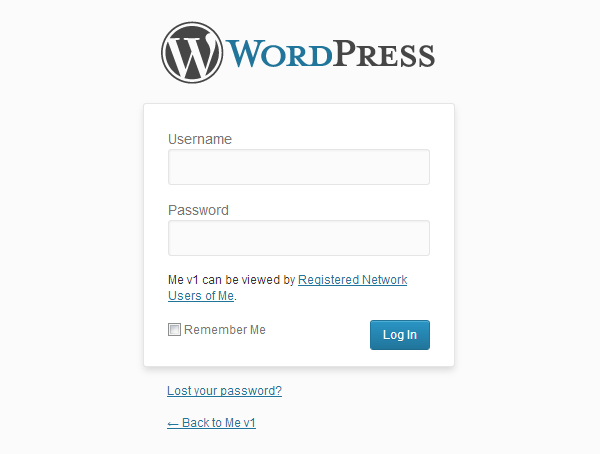 Once activated, the plugin will add three more levels of privacy to your WordPress Multisite network:
Blog visible to any logged-in community member – "Network Users Only".
Blog visible only to registered users of the blog – "Blog Members Only"
Blog visible only to administrators – "Admins Only".
For additional security, this plugin will update the robot.txt file of your site and block any access to the RSS feed.
There are many more options out there to setup your own private WordPress Multisite network but I decided to stick with this one because of it's simplicity. I'm currently using it for one of my private networks and it works flawlessly so far.