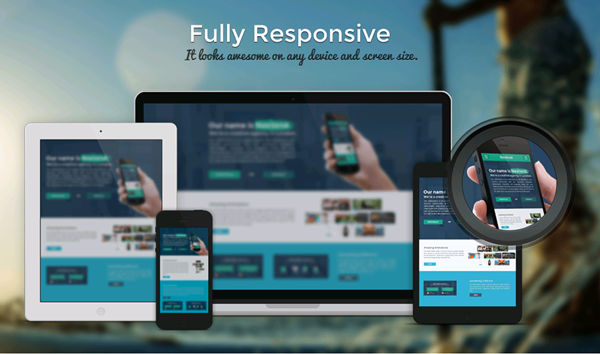 Over the weekend, we had some time to try out Nextend Smart Slider 2 plugin. I can assure you that it's just not another WordPress plugin for slider, it's a very robust and powerful plugin with many cool features to help you create a complex and gorgeous looking slider.
There's no point of writing another tutorial on creating the slider as I believe it'll will be too long plus the developer has provided better explanation and manual to create your own custom slider.
For those of you who like to see some examples of what this plugin is capable of, take a look at 3 demo pages below:
1. One page slider – I'm pretty stoked to know this plugin can help you to easily create a one page slider like the iPhone 5S landing page.
2. Block layout – Want some parallax scrolling effect on your slider? Check this out.
3. Business – Best design for professional looking website. Simply awesome.
Free vs Pro Version
The plugin is available for free from WordPress.org site. However, if you found it useful, I'd suggest to go for the Pro version that comes with many extra features including, but not limited to extra slider types, more background animations, 20 layer animations and support.
Features
1. Widgets – Thinking of adding the slider on your sidebar or any available widget area on your site? They got you covered. However, this feature is only available for the Pro version.
2. Powerful settings panel – Create your slider and customize it with few clicks directly from the plugin settings panel. It probably looks hard at first as there are too many options but do not worry as they have provided some helpful manual and videos as guideline.
3. Responsive design – Using a responsive design theme with non-responsive slider is useless. The design of the slider has been optimized so it'll look awesome on any device. if you choose not to use the responsive design feature, this feature can be disabled in a click from the settings panel.
4. Highly customizable – The settings panel comes with many options to customize the design of your slider with point and click. Very user-friendly for most users.
Suggestions for Improvement
1. Import and Export feature – I did not see any way to import or export the slider from one site to another. I'm pretty sure lots of developers will be happy to have this feature, making it easier to export the slider from their development site to the client site.
2. Sample slider – Nextend Smart Slider 2 is a very robust and complex plugin. Creating a slider from scratch will take hours of time (including to read the manual and see the video for guideline). Like most premium WordPress themes, I'd suggest to have few example files that can be imported so user can use it as starting point and customize it to their liking.