A sticky post is probably one of the less known WordPress features that might be useful to some of us. It's a great feature to "stick" or highlight any WordPress post on the top of the loop, just before the latest post.
Please bear in mind that although most WordPress themes support this feature, the appearance might be different depending on what theme you're using. Some themes simply don't add additional code to customize the sticky post and therefore you sticky post will simply look like other posts.
To create a sticky post, simply follow these steps below:
1. From your post editor, look at the right top of your screen. Under Publish panel, you'll see an option for the visibility of your post. Click the edit link and you'll see new options as shown in the image below.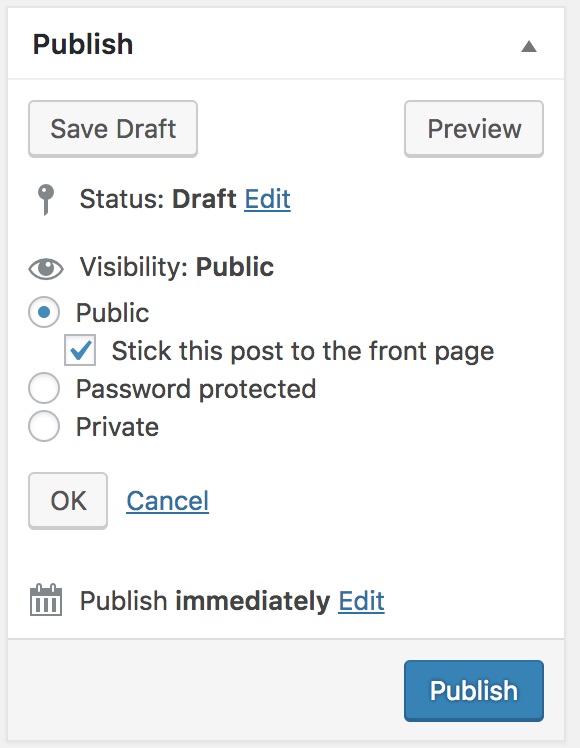 2. Tick the "Stick this post to the front page" option and hit he Update button.
That's all you need to do. It's that simple.
A sticky post will always stay on top of the page and to remove it, you have to manually untick the option from the post editor.
If you're a WordPress developer or designer, WordPress Codex has some useful information to incorporate this feature into your theme. For styling purpose, there's a .sticky class to help you customize your sticky post. We hope this tutorial helped you to create your first sticky post. For more tutorial, please subscribe to our newsletter so you won't missed any tutorial in the future.