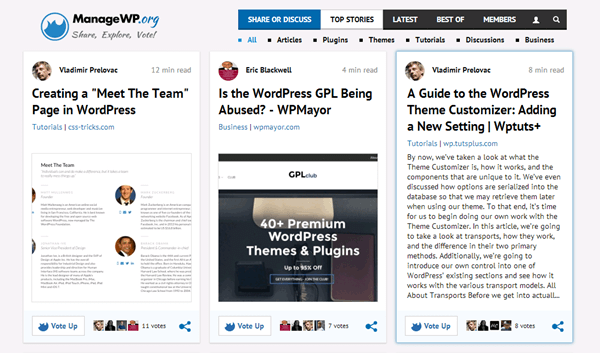 If you haven't heard about ManageWP.org, you are very unlucky. It's a new WordPress community site for all WordPress users around the world to share latest articles or start any discussion about WordPress, and the site is growing strongly.
One of the little things that interest me is the new ManageWP social sharing button. It's like Facebook Like button or Twitter Retweet button where you can share the article to your social networks in matter of seconds. For more info about the ManageWP button, you may want to check out this resource page.
If you're using Jetpack and its Sharing module, you're lucky because there is an unofficial add-on plugin called ManageWP.org sharing for Jetpack to add this ManageWP social button to your site besides other social sharing buttons.
Once the plugin has been activated, you will see a new ManageWP.org social sharing button. Simply drag it to the area that reads "Enabled Services".
This is what you'll see on your post.
That's it. It's pretty easy. If you have a blog and write anything about WordPress, we recommend you to add this ManageWP button since it will make it easier your readers to share your articles to the ManageWP.org site. Please note that this plugin only works on top of Jetpack plugin, so make sure you've enabled Jetpack plugin.
Should you try ManageWP.org?
We've been using ManageWP.org for few weeks and are very pleased to see some improvements to our daily traffic.