In today's tutorial, we'll show you another simple tutorial to add a full-screen background image to your WordPress site. This full-screen background image isn't just a simple tiled images but an image that will stretch to your monitor screen, yet still looks beautiful without degrading the quality of your image.
Here's an example from a premium website template called ProCount:
The template shown above isn't a WordPress theme but adding the same full-screen background image to any WordPress theme is really simple.
First, please install and activate Simple Full Screen Background Image plugin.
Then go the plugin's settings page: Appearance >  Fullscreen BG Image.
Next, upload your image using the image uploader. For best result, please use a big size image and for faster loading page, we suggest you to compress the size of the image first using JpegMini (for jpeg image) or TinyPNG (for png image).
Here's result from our upcoming theme: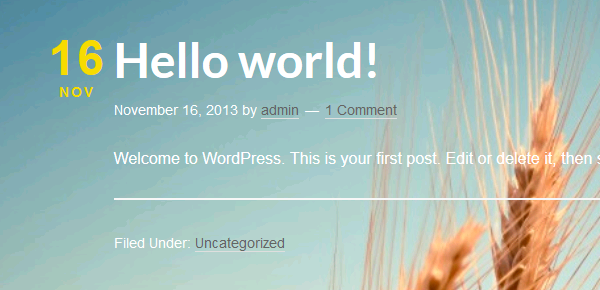 However, being a free plugin, this plugin offers limited feature. For example, it isn't possible to use a different image for different categories or posts. If you're looking for more features, you may want to get SImple Full Screen Background Images Pro.