Whenever you register a new account on a site, most of the time you'll see a checkbox asking you to agree to terms and conditions of the site. This is important when you want the users to follow certain rules or terms while using the site.
Is that possible to add that 'Agree to Terms and Conditions' checkbox to your WordPress site?
The answers is YES. You can simply add the checkbox by installing this little plugin called Agreeable.
After activating the plugin, you need to go to the settings page to configure on which page the checkbox will appear. Currently, there are two options – login page and registration. You can choose to add the checkbox to either one or both of the pages.
From the settings page, you can also set a custom message that will be displayed to the users. If you choose to link the message to any page (eg: Terms and Conditions page), you can select it from the drop-down below it. Just make sure you've created the page first, otherwise, it won't show up in the drop-down.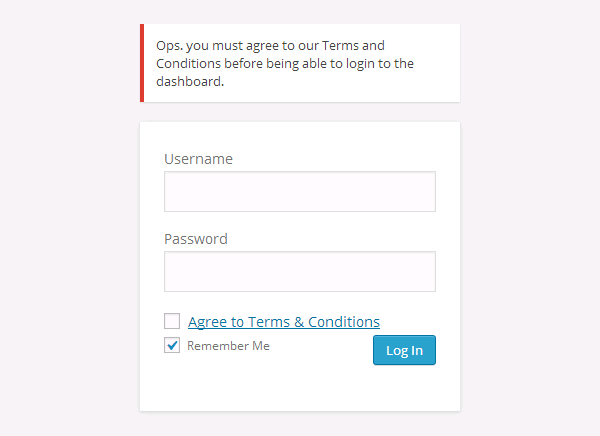 The last but not least, you can set also set a custom error message that will be displayed to the users if they continue to login or register on your site without agreeing to the terms and conditions.