If you're a BuddyPress user, this is for you.
The BuddyPress team just published the official report of the survey they conducted last month, from August 16 to 26, 2013. The results of the survey is very important as feedback for the team to create a better BP Codex experience.
The survey consists of 21 questions of various types – multiple choices, check boxes, matrices, and open‐ended/comments.
Quick Facts about 2013 BuddyPress Codex Survey Results
1. One hundred seventy-eight BuddyPress developers and designers from 36 countries participated in this survey, where 90% of them are male.
2. Majority of the users first learned about BuddyPress from WP Plugin repo and from blog posts.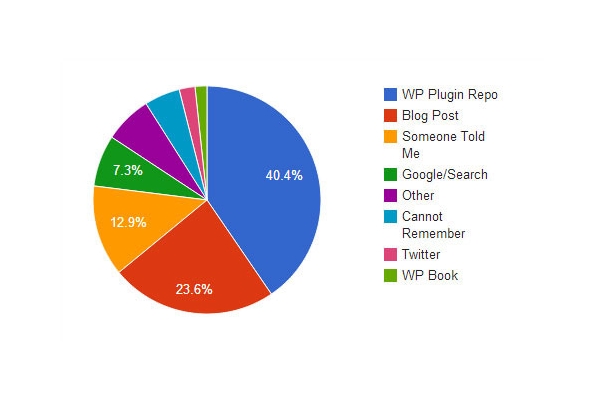 3. Top 10 types of BuddyPress site:
Generic
Academic
Artistic
Sports
Gaming
Religious
Scientific
Business
Niche community
Non-profit.
4. As expected, majority of the users use search engine when looking for answers to their BuddyPress questions. Only 9% use BuddyPress Codex as first option when looking for an answer, while 11% prefer to use BuddyPress support forum.
5. 68% of the users found that the current BuddyPress Codex is just somewhat useful. Looks like something need to be done for better BuddyPress Codex experience.
If you wish to read the full report of the 2013 BuddyPress Codex Survey Results, you can read them over at BuddyPress blog.
As WordPress is growing, the BuddyPress community is also growing in parallel. As we think there's a need for more BuddyPress resouces, we here at WPFeed officially announce that we'll be covering more BuddyPress tutorial, news and plugins. BuddyPress for that.